TEAM ROPING HORSES
1/7/2013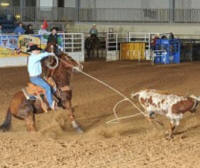 PRCA HEEL HORSE
11 yr old 14.2h sorrel gelding
Won Abbeyville, Garden City
won $ 7500 in World Series ropiings
Solid & Caliber
No vices, sound
Price: $17,500

---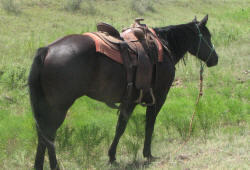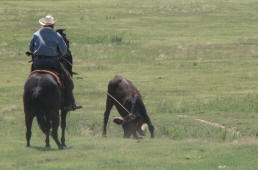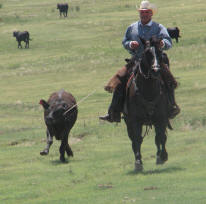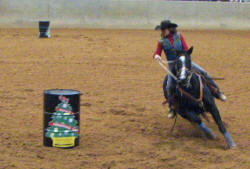 RANCH HORSE DELUXE
Black grade gelding, 15H
Gentle for anyone
Extensive Ranch use
Started in Barrels
Suitable for Breakaway, too
Try at Devers Arena
Price: $7000
CONRHONCRWLL020611
---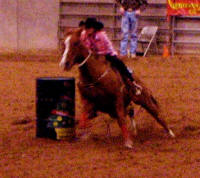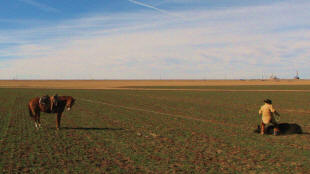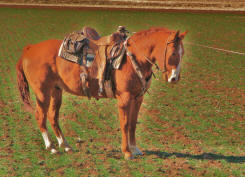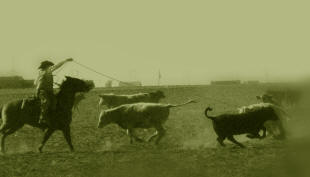 GENTLE RANCH & BARREL HORSE
1996 15.1H AQHA Sorrel gelding
Freckles Playboy grandson
Tonto Bars Hank bottomside
Ranch horse
Very gentle
Sound & Sane
Nice Step up barrel horse for kids
Try at Devers Arena
Price: $5000
CONRHONCRWLL020611SOR
---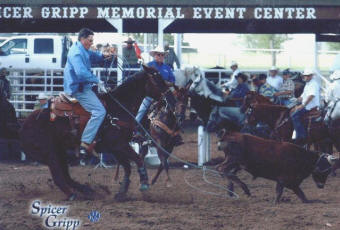 PRO AM SADDLE WINNER 2010
1991 sorrel gelding, 15.2H, 1150 lbs
Sound
Solid
Best for USTRC #2 - #5 ropers
Can turnout all winter, then load, go & get a check
Stays Quiet & Sane
Scores good
Heels & Heads
Try at Devers Arena
Price: $5500
---
PRCA CALF HORSE & HEAD HORSE
2002 Dun gelding
PRCA Calf roping & Heading money earner
ACRA Finalist
CRRA Finalist
TCRA earner, too
Scores well
Hard stopper
Try in Oklahoma
Price: $25,000
---
PRCA HEEL HORSE &
PRAIRIE CIRCUIT CALF ROPING CHAMPION
1997 sorrel gelding
Amazing PRCA CR & Heel horse
Will be roped on behind NFR header at Denver
Prairie Circuit Calf Roping Champion
Scores GREAT
Try in Oklahoma
Price:
---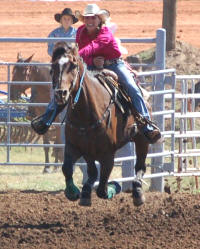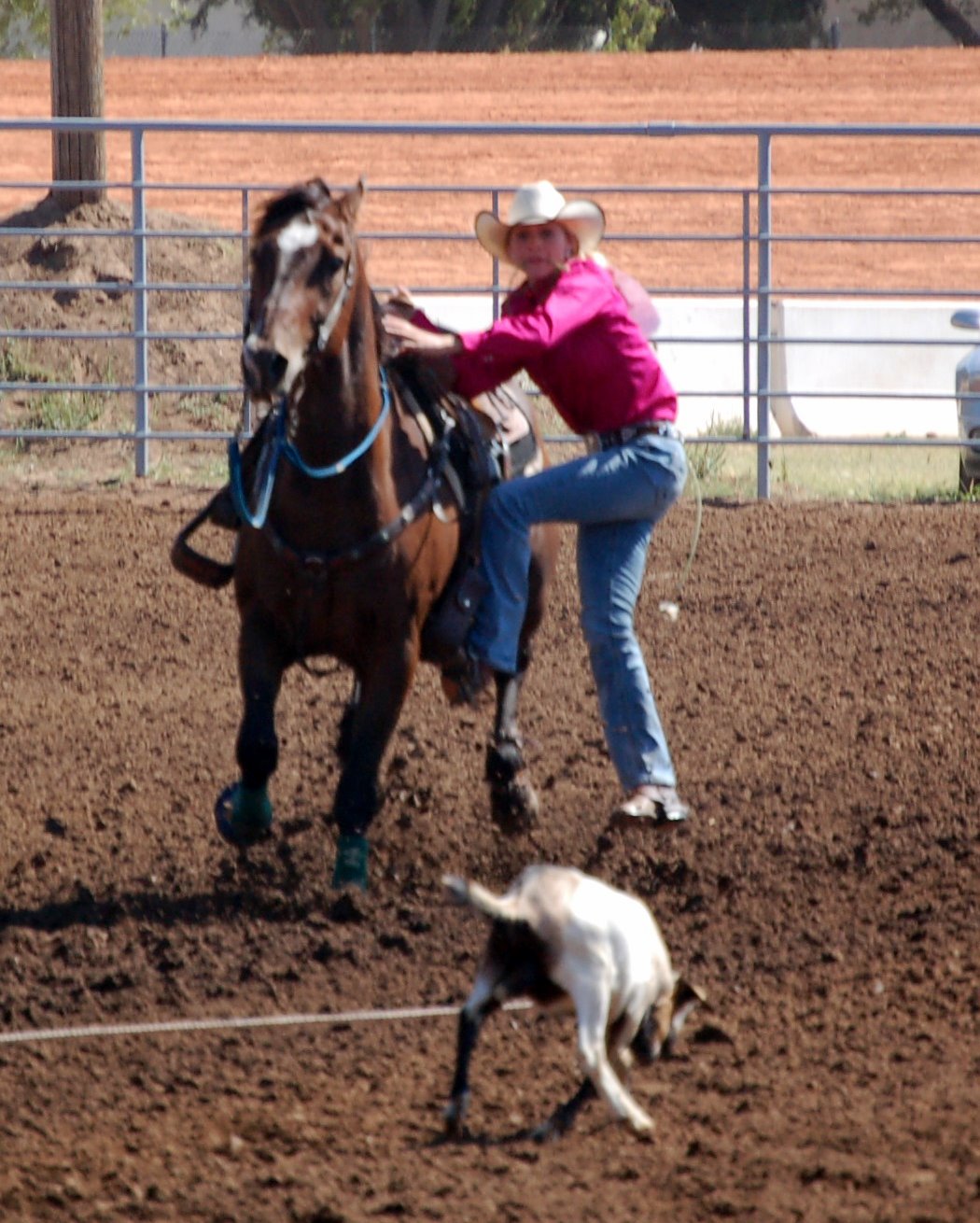 GOATS & TEAMROPES & POLES & BREAKAWAY
21 yr old, 15.1 bay gelding
Super Goat horse (HS & College tough)
Was a Pro caliber Head Horse
21 Pole Horse
Same owner forever
Will set back occasionally if not tied with a aussie tie ring
Good Home a plus!
Try in Oklahoma
Price: $3500
---
BREAKAWAY, HEAD & HEELS
7 yrs old, 14.3H AQHA bay mare
Really willing & personable
Cowy
College Head horse
Really nice on the heel end, too
High School earner in Breakaway
Started in goats & Barrels, too
Sound & Sweet
Try at Devers
SOLD
---
RODEO HEEL HORSE
http://www.youtube.com/watch?v=9O2Wnuf7nqc
11 yr old, 14.3H AQHA red roan gelding
Winner in USTRC #13 & #15
World Teamropings
TCRA rodeo winner
Had since 2 yr old
Ridden by ladies and kids 6 & under, too
Extensive ranch use, too
Very gentle
Very sound
Try at Devers Arena
Price: $20,000

---
NICE HEAD & HEEL GELDING CHEAP!
19 yr old, 15.1H sorrel gelding
Heads & Heels
Gentle for anyone
No vices
Not mareish
Youth & Novice roper suitable
No duck
Try at Devers Arena
Price: $4500
---
8 YR OLD USTRC HEADING HORSE
2002 APHA bay overo 15.1H gelding
Docs Hickory, Croton bloodlines
Seasoned, Solid Head horse
USTRC, TRA, OTRA
Soft mouth
Scores great
Good mind
Ranch used, Parade ridden, gentle for even kids
Absolutely no buck or vices
Just Saddle up & Rope
Try at Devers Arena
Price: $10,000

---
7 YR OLD GENTLE HEEL HORSE
2003 APHA 14.2h sorrel gelding
Mr Denero, Black Tux bloodlines
Gentle, light mouth, quiet
Ranch horse
Local jackpots
Smooth ride, really kind natured
Heavy made
Easy keeper
Try at Devers Arena
Price: $5000
---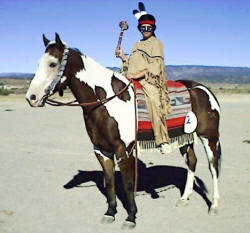 Jazz at 1 day old to being in a costume class!
Gentle, gentle!
Watch video for barrels-roping-poles & goats!
ALL-AROUND YOUTH HORSE
2000 APHA 14.3H, 1180 lb overo gelding
Winner in Oklahoma Junior rodeos
Winner in Kansas High School Wrangler Division Rodeos
Would like to see him go to younger or novice riders
Barrels, great for 5-12 yr old youth
Jackpot earnings heading & barrels
Castle Rock, CO Little Britches Rodeo Teamroping & Ribbon Roping Average Champion .
Won several playday classes with a 4 year old girl.
Carried TONS of flags!!!
Wouldn't harm a fly, and ABSOLUTELY no buck.
Poles 22-23s
Goat
Teamropes
Breakaway
Try in Oklahoma or Devers Arena

SOLD
---
Nov 8, 2009 Teamroping Winners
Marty Devers, sponsor with Butch Nicholson, Marty Nicholson, Sid Merrill holding Sloan Merrill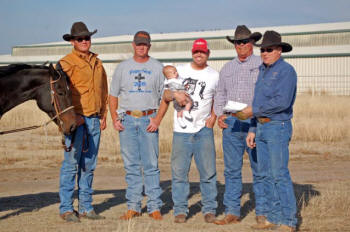 Nov 8, 2009 Teamroping winners
Buster Holland, Rob Miller, Sid Merrill with Sloan, Wayne Barber recieving checks from Marty Devers
---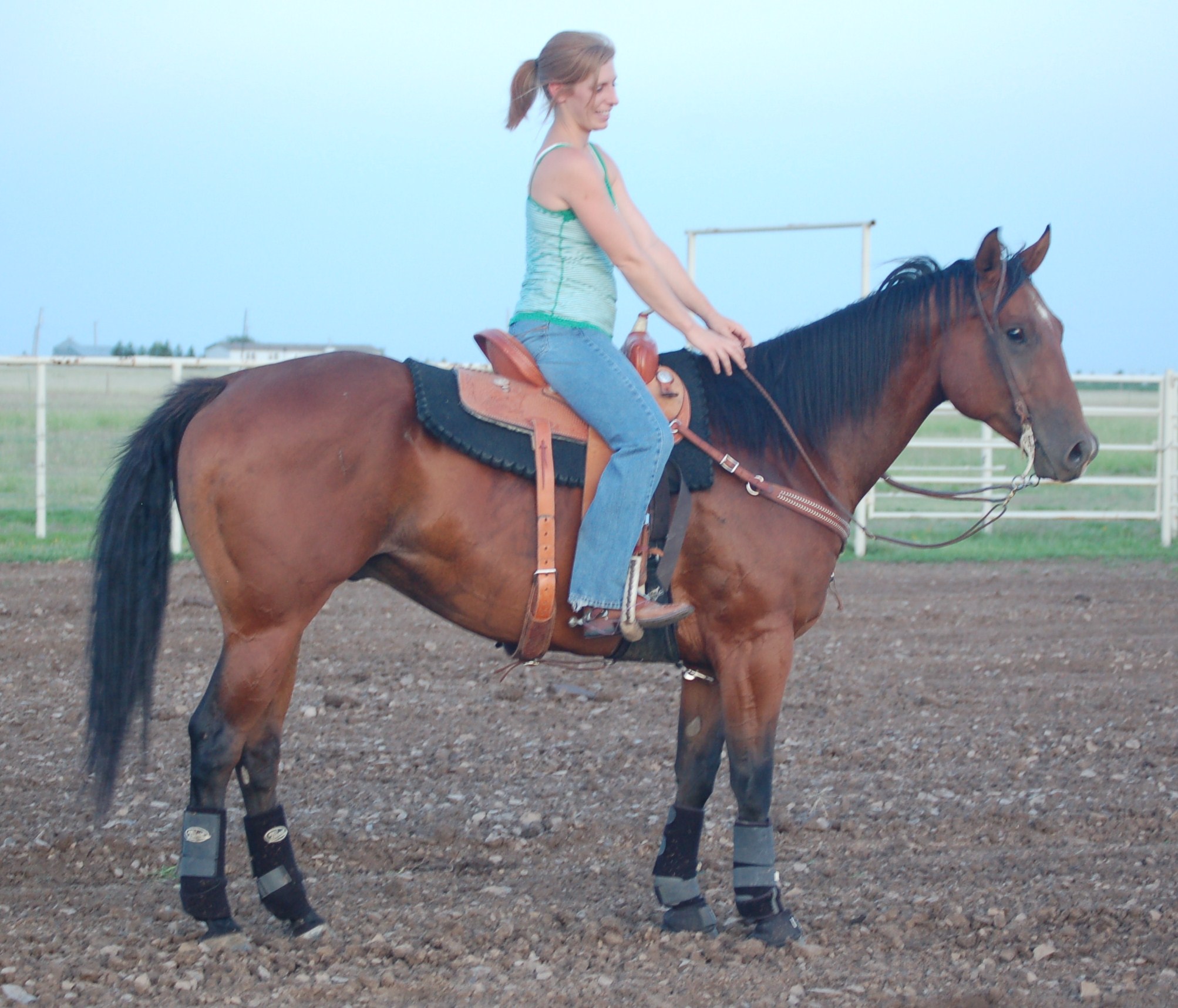 ``
HEADING HORSE
2002 15.1H AQHA bay gelding
Finished heading horse
Started on barrels
Ranch used
Docs Lynx & Senor George bloodlines
Video coming
Try at Devers Arena
Price: $6000
---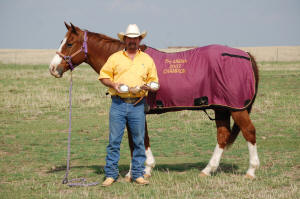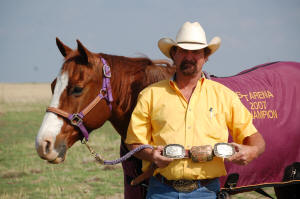 Click on for riding video

HEAD & HEEL
16 yr old, 15H sorrel gelding
One owner
Numerous wins in Heading & Heeling
Good in the box
Ranch used extensively
Flashy good looks
Lot of speed
Try at Devers Arena
Price: $6500
---
TRIPPING & HEEL PROSPECT DELUXE
2002, 14.3H, 1160 lb grey grade gelding
Tanquery Gin and Paddy's Irish Whiskey bloodlines but owner didn't get papers
Used on the ranch
Good Handle
Wheat pasture doctoring
Ridden by Senior roper
Try at Devers Arena
Price: $4500
---
HEADING PROSPECT
7 yr old 15.3H AQHA red roan gelding
Ranch used by 60 yr old rancher
Gentle nature
Used for wheat pasture doctoring
Video coming
Try at Devers Arena

SOLD
---


TEAMROPING
8 x 8 ROUND ROBIN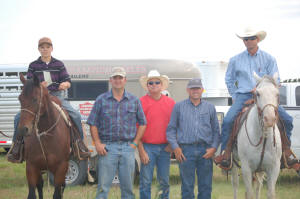 August 31, 2009 TEAMROPING Round Robin Winners
Audy Reed, 2nd Place Header
Travis Patterson 2nd & 3rd Place Heeler
Marty Devers, Sponsor
Marty Nicholson, 1st & 3rd Place Header
Boyd Rice 1st Place Heeler
---
a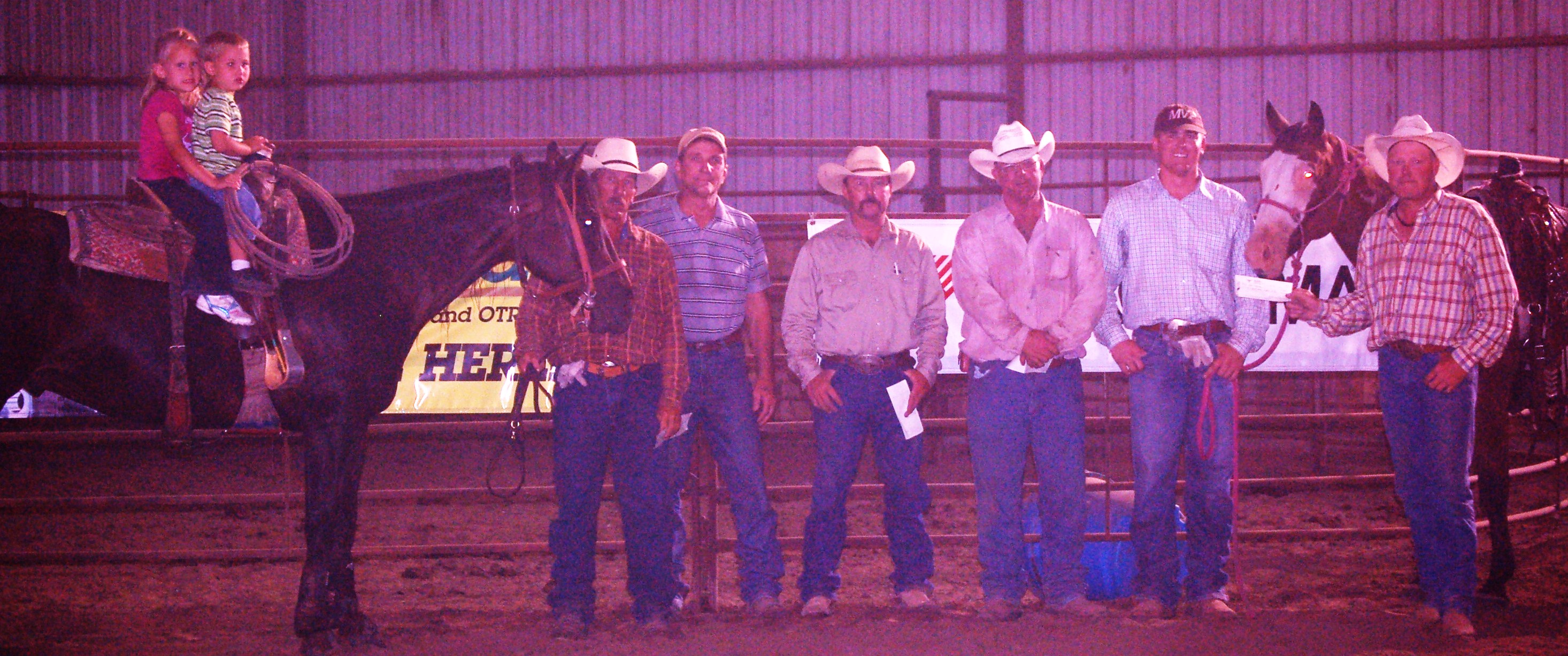 TEAMROPING ROUND ROBIN
July 18th
Results
1. Steven Gaillard X Sid Merrill
2. Nick Ramey X Rob Tag
3.Colby Davis X Greg Ninemire
_______________________________________________________________________________________

ROUND ROBIN TEAMROPING
June 14th, Sunday.
Results
1st. Donnie Blackburn X Andrew Cowan
2. Donnie Blackburn X Ryan LaFever
3. Justin Lane X Andrew Cowan
---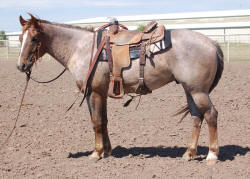 3 YR OLD GENTLE RANCH HORSE
2006 15.1H, AQHA red roan gelding
Ranch used
Gentle nature
Driftwood bloodlines
Ready to put in the roping pen
Heavy bone, size 1 shoe
Ridden by a 13 yr old on the ranch, too
Try at Devers Arena
SOLD
---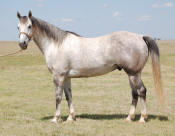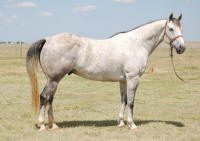 7 YR OLD PROSPECT
7 yr old, 15.3H 1250 lb unreg grey gelding
Trail ridden
Worked goats
Roped the Buford steer
Roped the Heel O Matic
Ridden in Kit Carson National Forest
Hauls, shoes, easy to catch, likes people
Never humped
Rides without a tiedown
Easy trot
Try in Devers Arena or Oklahoma
SOLD
---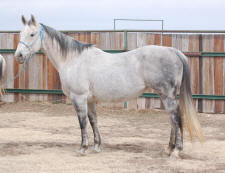 Click on to picture for practice roping videos

HEADING, BREAKAWAY & BARRELS
1997 AQHA Grey mare, 15.2H, 1200 lb
AZ Go Round winner last week in #13
Consistent 6-7 second runs
Top 50 at NUMEROUS 1000 roper events in the #12 ropings
Numerous earnings
Awesome Heading horse
Consistent
Rates back on her own
2007 Cruel Girls Champion Springfield, Ill last .
Not mareish
Honest & Sound
Youth suitable personality
Has won numerous awards with an 8 yr old girl
Great to learn off of
Caliber enough for #3
Try at Devers Arena
Call for price
---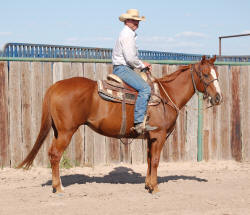 RANCH, HEAD, HEEL, TEAMPENNING
11 yr old 15H AQHA sorrel gelding
Heads, Heels, Teampens, Breakaway & Ranchwork
Very gentle, very broke
Youth suitable
Try at Devers Arena
Price: $7500
---
GRULLA & GENTLE
2004 Grulla 15.1H grade gelding
Gentle
No hump or buck
Neck reins
Youth ridden
Ranch roped on slightly
Try at Devers Arena
Price: $2000
---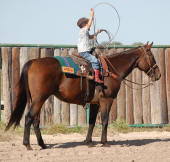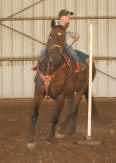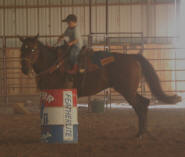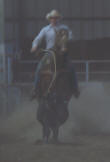 BOMBPROOF
TEAMROPING, POLE, BARREL BREAKAWAY
Congratulations Mike Schnell on buying Buddy!
17 yr old 15.2h brown gelding
Absolutely the most gentle, kind individual
Will ease around with little ones, special needs riders, novice adults
Can really get to cattle for a real roper
Pins his ears and gets it to a steer
Only vice is he hates wire on the ground
Shown with 5yr old that lopes the barrels, poles, gathers cattle on him
Try at DEVERS ARENA
SOLD
---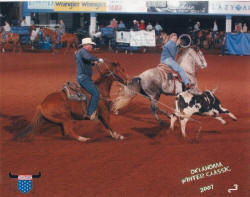 TOP 6 LAZY E #8
8 yr old 15.3H grey gelding
Heads and barrels
Can really run
Good in the box
Same run everytime
Pro Caliber
SOLD
---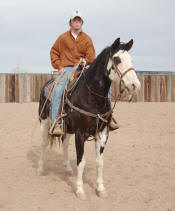 Congratulations to Casey Trimble, Tx on his purchase of Spec! Look for them soon in the Texas Panhandle teamropings.

---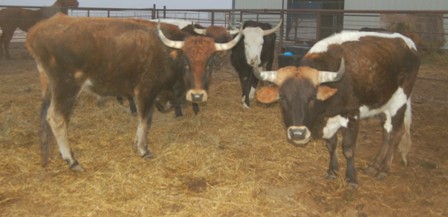 TRUE MEXICAN CORRIENTES
5 head of Corriente steers from Mexico.
650 lb -700 average weight
GREAT HORNS!
These were bulldogging steers and would be Perfect to teamrope or trip
Gentle enough for novice or youth ropers to learn off of.
Healthy and climated to the colder temperatures.
UTD on shots & worming.
Selling very reasonably at .50c/lb.
This is a very good buy for ropers
SOLD
---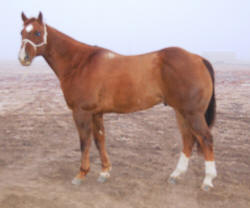 NFR ROPER'S HORSE
8 yrs old, 15H, 1200 lb AQHA gelding
OUTSTANDING HEAD & CALF HORSE
Honest & Solid for anyone
If you want to win..Here's your horse!
Hauled & Owned by NFR calf roper
Quality, Sound & Young!
Gentle, Goodlooking
Can't say enough Good things about him!
Try at DEVERS ARENA
SOLD

---
GREAT TO LEARN & WIN ON
20 yr old 15.2H Black & White gelding
Hauled & Winning in teamropings
Used everywhere, USTRC, Coors Ropings
Makes roping EASY
Great in the box
Time after time, walks in and does his job
Hauled by #2 Header
Youth suitable
Great personality
Try at Devers Arena
SOLD
---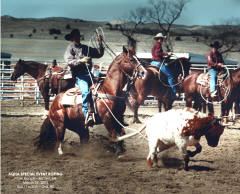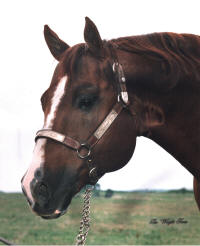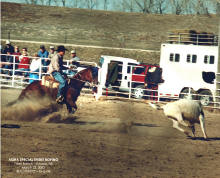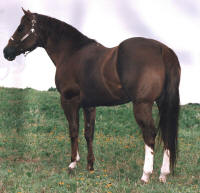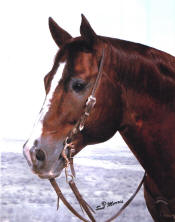 HEAD & HEEL COLONEL FRECKLES STALLION
1992 15 1/4"H 1300 lb AQHA Chestnut stallion
125 AQHA Points
AQHA High Point Versatility Ranch Horse
AQHA High Point Senior Versatility Ranch Horse
Sire of 80 performers
Magnolia Pay & War Leo bottomside
Sound & Gorgeous
Very Mannered
Try at DEVERS ARENA
SOLD
---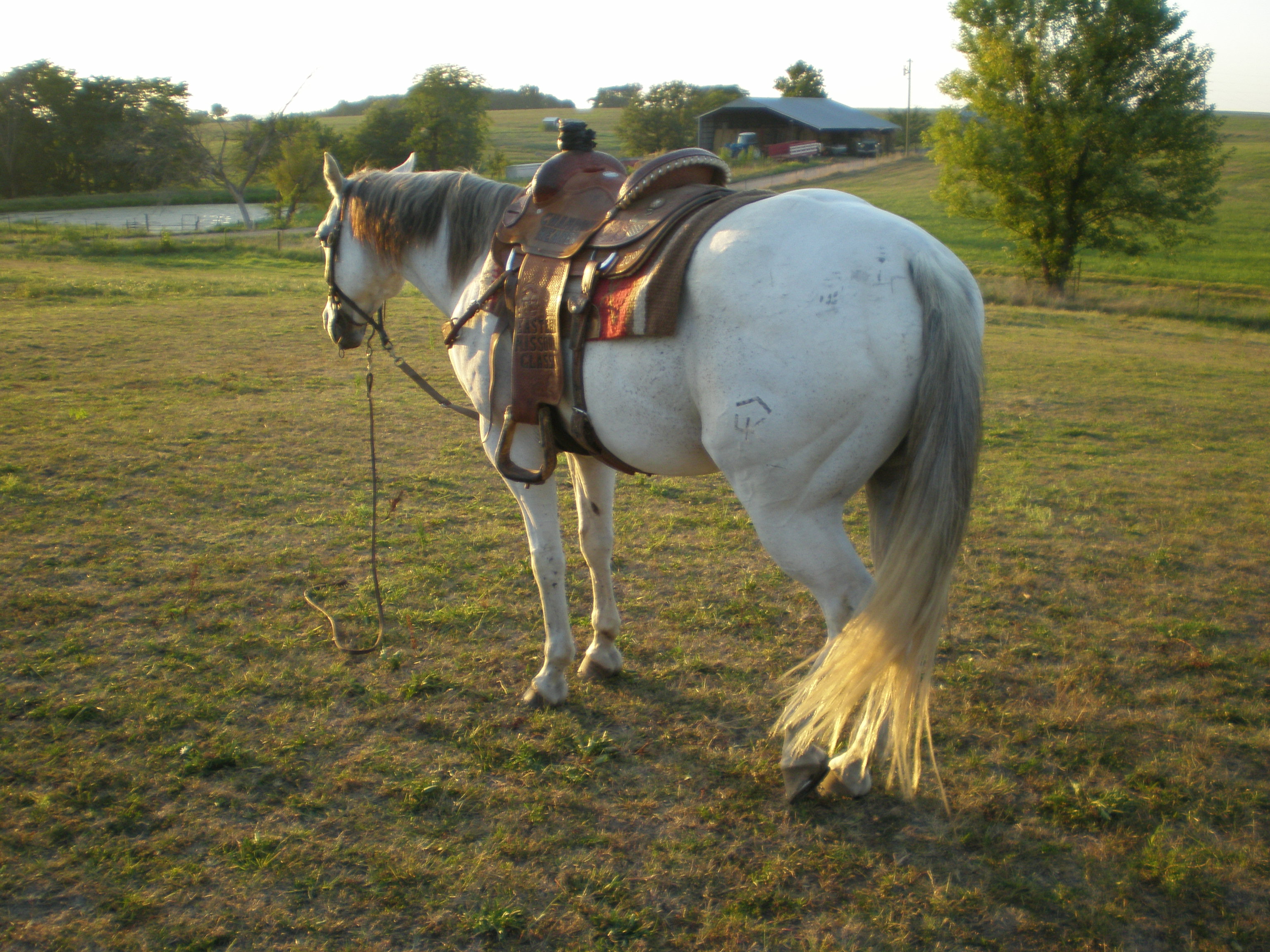 HEADING HORSE
Willy is a 16 year grey gelding head horse.
Solid, good for #3-#6 header
Quiet for trail & knows barrel pattern.
Jackie B & Skipper W bloodlines with 4 black feet
Sound.
Located in Missouri
SOLD


---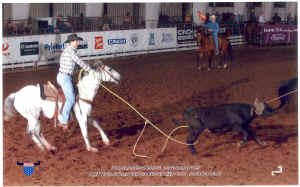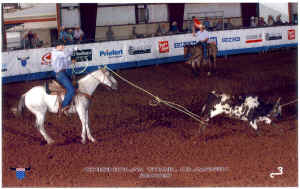 SOLID HEEL HORSE
11 yr old. 14.3H grey non reg mare.
Heel horse deluxe.
Can head off of her also.
Safe for any level of roper.
No box or arena issues.
Very consistent
Very gentle
Won over $7,000 at USTRC ropings in 2005.
Have won saddles and buckles also.
Can email pics and video of runs.
Currently located in NB
SOLD
---
RODEO HEEL MARE
6 yr old, 14.2H, grey unreg mare
Hauled by #7 heeler
Texas rodeos & jackpots
Gentle & quiet
Try at Devers Arena
SOLD
---
HEEL & HEAD MARE
5 yr old,14.3H brown mare
Hauled by # 7 Heeler
Used in feedlot & wheatpasture, too
Gentle
Try at Devers Arena
SOLD
---
CHEAP & CALIBER HEADING HORSE
12 yr old, 15.1H, 1230 lb gelding
Caliber individual
Has won in PRCA & Amatuer rodeos
Considered 80% sound
Priced accordingly
Used daily
Can win on the weekends and still practice, too
Ponies colts, also
Does require pads on shoeing
Good in the box
Gets to his cattle and handles them well
Sold as is, where is
Great for the roper wanting to win and have a cheap, good mount
Try at Devers Arena

SOLD
---
2005 PRAIRIE CIRCUIT FINALIST
10 year old grey gelding.
ONE OF A KIND...these aren't sold too often.
Rode at the 2005 Prairie Circuit Finals and all the rodeos it took to get there!
2nd in the Average at Prairie Circuit Finals.
Placed at PRCA, TCRA, and USTRC Ropings.
Runs and drags his rear!
Fancy to watch and pretty to look at!
Not a practice slave, ready to hit the road.
He is cool
Try at Oklahoma!
SOLD
---
HEAD, HEEL, BARRELS & BREAKAWAY
8 year old Sorrel Mare.
Rode and hauled by IPRA World Champion and Prairie Circuit Champion.
Doesn't act like a mare...ever!
Finished in the heading, nearly finished heeling and cruising the barrels.
Would make nice amatuer rodeo or High School Horse.
Breakawayed calves on her too.
Try at Oklahoma
SOLD
---
IFCA HEADING HORSE
6 year old sorrel gelding.
Has won at IFCA Ropings and jackpots.
Nice horse.
Ridden by13 year old boy and got along great.
Good in the box and can really run
. Started in the heeling.
Try in Oklahoma
SOLD
---
MINIATURE BULL
42" black motley face minature bull
Buy at DEVERS ARENA
SOLD
****************
---
GREAT FOR # 2 ROPERS
15 yr old, 15H, 1100 lb sorrel & white paint gelding
grade
Solid in the box
#2 roper has won at Coors ropings on him
Quiet nature
Heads & Heels
Suitable for beginners, youth up to #2 ropers
Try at DEVERS ARENA
SOLD
---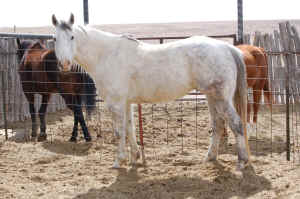 TEAMROPING & BARREL GREY GELDING
8 yr old, 16H AQHA Grey gelding
Heading horse
Solid for anyone
Even roped on by 12 yr old boy
Race bred with multiple stakes earners in pedigree
Used on the ranch & as a rodeo pickup horse
Try at Devers Arena
Price: $15,000
---
CORRIENTE COW HERD
8 Unregistered Cows
12 Exposed Heifers
4 Registered Cows
2 Bulls
This herd will not last long
Hurry if you are looking for quality breeding stock

SOLD
---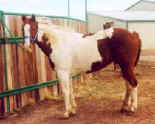 CHEAP HEADING, BREAKAWAY & BARREL HORSE
15.3H, Sorrel Tobiano 17 yr old gelding
Good heading horse
Lots of scars from ranch use
but good mouth and cheap
Was college rodeoed on
Excellent in the box
Try at DEVERS ARENA
SOLD
---
GENTLE GREY HEADING & HEEL HORSE
5 yrs old, Grey, Grade, 15H, 1000 lbs
Good in the box
Stays quiet
Pleasant attitude
Ranch used, too
Try at DEVERS ARENA
SOLD
---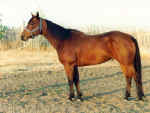 PRCA HAZING HORSE
14.3H, 1075 lb 20 yr old bay gelding
Excellent in the box
Can really run
Good hauler
Also, hauled in Heading & Heeling
Try at DEVERS ARENA
SOLD
---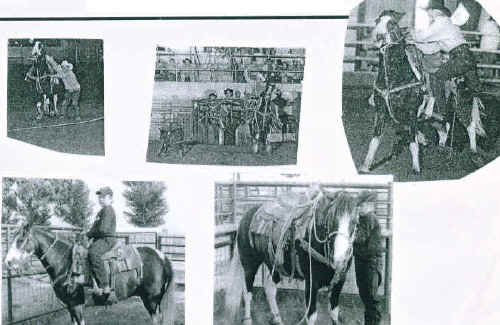 TIEDOWN, BREAKAWAY, GOATS, BARRELS & POLES
6 yr. old, 14.2H black & white gelding
Won in AJRA, HPJRA, WTRA & THSRA
Suitable for any age
Located in Texas
Try at Devers Arena
SOLD
---
FRESH MEXICAN CORRIENTE STEERS
Good selection
# 1 Ropers, Bulldoggers, Trippers & a few potentials
TRUE Mexicans From Mexico, no domestics
Been on feed 60 days
Ready to rope or bulldog
Located 600 miles north of the border
in the Texas panhandle
Perryton, Texas
Get them while they last!!
Posted 4/14/04
SOLD OUT
---
PALOMINO HEEL, BREAKAWAY, BARREL & TEAMPENNING
1997 AQHA Palomino gelding, 15H, 1080 lbs
Quiet, gentle, smooth
Rides like a pleasure horse
Ready to haul in Heeling & Breakaway
Well started on barrels
Finished Teampenner
Excellent on the Ranch, SMOOTH trot
Very cowy
Light mouth
Temperment suitable for any age
Try at DEVERS ARENA
SOLD
---
YOUNG SEASONED HEADING HORSE
9 yr old AQHA sorrel, 1200 lb 15.2 gelding
Hauled Jackpot & Amateur rodeos
Great in the box
Can really run
Nice looking, correct, clean legged
Used at the ranch, too
Big & Sound
Try at DEVERS ARENA
SOLD
---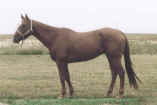 HEADING & BARREL GELDING
8 yr old, AQHA, 16H sorrel gelding
Good in the box
Quiet
Light mouth
Hauled in Oklahoma jackpots in Barrels and Roping
Can view in Oklahoma or DEVERS ARENA
SOLD
---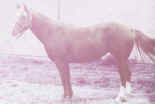 FLAXEN HEEL MARE
9 yr old, unreg 14.2H sorrel mare
Cowy, quick, a little cinchy
Not for a beginner
Cute and has a good handle
View in Colorado
SOLD

---
BULLETPROOF FOR NOVICE ROPERS
20 yr old gelding, 15H, 1175 lbs
GENTLE, Good in the Box
Currently hauled to Coors Ropings by a #1
Originally trained and hauled by a US #5 Header
Safe for anyone wanting to learn
Has a quartercrack since 3 but has always been sound
Easy keeper
Cheap and Good
Try at DEVERS ARENA
SOLD
---
TEAMROPING STALLION
HUGO THE TRUCKER, SI 95,
1981 sorrel stallion, 15H, 1090 lbs
Own son of TRUCKLE FEATURE, World Champion Running Horse
and an OWN daughter of THREE BARS
Ropes both ends
Qualified with lady heeler to COORS FINALS 2000
15H, heavy made
ABSOLUTELY QUIET & MANNERED
Has a Race ROM, SI 95
Rides in a hackamore, light mouth
Perfect in the box
Suitable for Anyone
SOLD
---
TEAMROPING & TEAMPENNING GREY MARE
14.3H, 1020 lb, 7 yr old grey mare
Gentle for anyone
Ropes both ends
Ranch broke
Roped on for 2 yrs by college boy
View at DEVERS ARENA
SOLD
---
BLACK HEADING & HEELING HORSE


KING LOTOE
KINGS ASSET
"ACES"
1996 AQHA Black gelding
Doctor Jake bred mare
7 yr old. 15.2H Black gelding
Ropes both ends
Rides outside nice, too
Good in the box and pretty, too
Would also make a nice barrel horse prospect
Very broke
View at DEVERS ARENA
SOLD
CONNICH122502TR
---
GENTLE & CHEAP
10 yr old, 15H+ Quarter/App mare
Nice looking Gray App
Looks Quarter
Sensible and Honest
Ropes both ends
Excellent for kids, too
Hauled and seasoned
Heads & Heels
SOLD
---

7 YR OLD BLACK HEADING HORSE
15.1H, 1090 lb, Black AQHA gelding
Raised on the ELY Ranch of Wyoming
Hauled all summer to USTRC ropings
SOLID & Quick
Very nice in the box
Can be asked to really run to his cattle
and never gets hot in the box or overrun his cattle
Handles his cattle very easy
Priced Cheap
Temperment suitable for the stress of teampenning, too
SOLD
CONBRY122502TR
---
16.1H HEADING HORSE
6 yr old, own son of DAVIS GOLD ANGEL SI 103
Gentle, ranch used
Big & Pretty
SOLD
CONBNEW092902
---
8 YR OLD HEEL GREY MARE
14.3H, Grey mare, Heavymade
Hauled to Coors Ropings # 4
Won a round with 6.2 at Abilene
2nd High call in #7 Heel End at Coors Finals
Good in the box
Gentle and Heads, too
SOLD
---


BLACK HEADING HORSE
14 yr old black gelding, 15.2H
Has won over $15,000 in last 5 years
Won 3 saddles, several buckles & awards
Heads & Heels
Hauled USTRC, College Open rodeos
Stays quiet in the box
Very solid for anyone
SOLD

---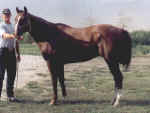 CHEAP RODEO HEADING HORSE
18 yr old, 15.1H, 1160 lb
Solid & Nice
USTRC, has been hauled PRCA
Same trip everytime
Good in the box and can heel off of him
Is soft in the front end
Perfect for weekend warrior wanting to win at the big ones
SOLD
---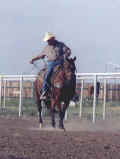 BARRELS, GOATS, BULLDOGGING & ROPING
9 yr old, 15.1H bay gelding
Music Mount & Coys Bonanza bloodlines
Runs 2D currently, will be faster
Solid & Nice left-handed pattern
Youth suitable temperment
Even packs elk
Can be tried at DEVERS ARENA
SOLD

---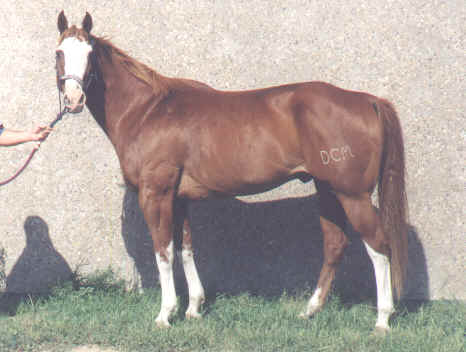 USTRC FINALIST
1991 gelding, 15.3H, 1240 lb
Docs Sugs Brudder, Goldseeker Bars, Leo Goldseeker, Dyna Bid on papers
2002 Won $1800 in USTRC Finals in Albuquerque #6 Roping
Won $1350 2002 Gold Plus, Enid, Ok Chisholm Trail Classic #8 Roping
2002 S & S Roping won $1900
Won Go Round at 2002 Amarillo, Panhandle Classic #6 Roping
2002 Dalhart Short Go Finalist
Woodward , OK 2002 Memorial Day Roping, won #6 Roping
Suitable for #3-#6 ropers
Good in box
Sound & Sane
Try at DEVERS ARENA
SOLD
---
LITTLE OH BUDDY
14 year old Bay Heading Gelding,
out of Three Oh's and TB mare
on Sire side, Jet Yet and Sugar Strip on Dam side.
Buddy is extremely
gentle and can be ridden by any age, any number.
Very fast and scores great.
Will not get outran.
SOLD
PD091202
---
HEADING & HAZING
15 yr old, 15.2H gelding
Solid for Anyone
Hauled College, Open & some PRCA Rodeos
Youth Suitable temperment
SOLD
CON030802PHY1
---
HEEL HORSE
7 YR OLD 13.3H Paint gelding
Heavy made, soggy body type
SUPER HEEL HORSE
SOLD
---
TEAMROPING & BARREL HORSE
12 yr old gelding, 15.1H
Really goodlooking
Hauled & Trained by Nation's Top Trainer
Heads & Heels
Nice barrel horse, too
SOLD
CON030702BLEW
---
DOC QUIXOTE
5 yr old, 14.3-15H, 1150 lb
Flaxen mane, cute
Cowy
Head & Heel
Real Quiet

SOLD
---
CALF ROPING, HEADING, HEELING & TOUGH BARREL HORSE
15 yr old, 14.3H, heavy-made
Used at the 2001 AQHA World Show
PRCA level Calf Horse, too
SOLD
CON030502BL
---
LAZY E TIMED EVENT HEADING HORSE CHAMPION
Ridden by K.C. Jones
15 yr old, 15.3H
Very nice
Located in Texas
SOLD
CON020802MARMAT
---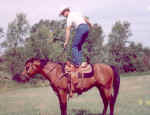 Cowboys Rocket Bar
Cowboysrocketranger
Miss D Ablo
CB SKIP A ROCK
2000 stallion
Lee Skip by Skippers Lad
Lees Little Cowgirl
Lanas Tillie by Kay Bar Big Step
ROCK
2 yr old, stallion, 15.3H
Hauled as a yearling in Halter & Showmanship
Easy to handle, trim, show, clip & load
Solid feet
60 days under saddle
Has had rope thrown off him
SOLD
---
HEADING HORSE
16 yr old Solid Heading Horse
Extremely light mouth,
15.2H 1270 lb
Quiet and very People Oriented


SOLD
---
1985 GRANDSON OF DOC O'LENA & CUTTER BILL
Well Bred and Honest
Great for Novice or Youth ropers
Super nice Heel Horse and Heads, too.
This horse is multi-talented and
wonderful outside the pen, too.
Light mouth, lot of whoa!

SOLD
---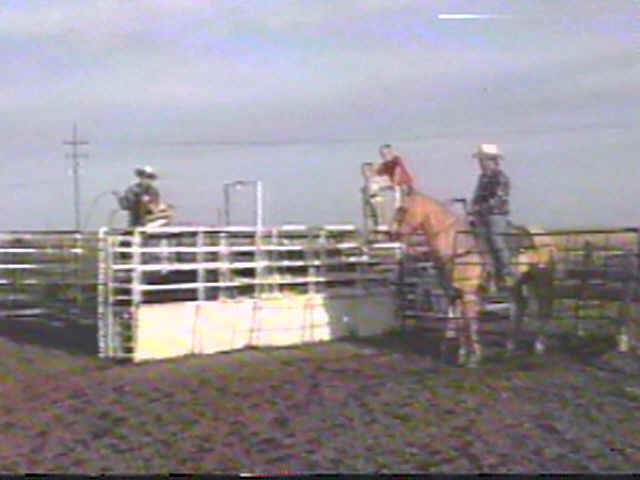 Congratulations to Mark Konopa, IN on his purchase
YOUNG & STOUT PALOMINO HEADING HORSE
7 yr old, 15H, 1200 lb
Looks like a heavy tripping horse
This horse has a big motor
Gets to his cattle good, lot of pull
Good in the box, too!!
He won't last long
SOLD
---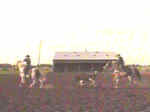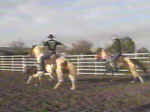 GENTLE FOR ANYONE HEADING HORSE
8 yr old, 15H, 1070 lb sorrel tobiano gelding
Gentle and very suitable for youth or novice ropers.
Will not duck, good in the box.
SOLD
---
15 YR OLD AQHA GRULLA GELDING, HEADS, HEELS, BREAKAWAY
$3500
SOLD
---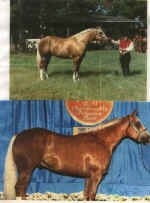 WORLD CHAMPION
This 1984, 15.3H Golden Palomino gelding
was Top 5 in the World in Heading
stood World Champion at Halter
Also, Heels.
Quiet and Caliber.

SOLD
---
CIRCUIT CHAMPION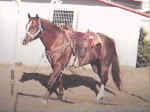 TREMENDOUS HIND LEG
This wonderful minded 15.1, 1250lb stallion was
pulled from the stall and taken to a 3 day AQHA Circuit Show.
Was the
CIRCUIT HEADING CHAMPION
RESERVE HEELING CHAMPION
3rd in REINING
His first show.
If you want to go win the AQHA WORLD.
HERE HE IS!!
SOLD
---
CHEAP BEGINNER HORSE!
15 yr old, 16H grey Heading horse,
has been to the Coors Finals, Budlight,
USTRC and Booger Barter
Has won money, saddles and a trailer.
Great for the novice roper.
Won't last long at this money!!
Price: $3500
SOLD
---
NFR CALIBER HEADING HORSE
SOLD SOLD SOLD!!!
1989 Palomino Heading Horse
15.3H, 1265 lb, balanced and athletic
Handles cattle great, no duck.
This horse is all Class.
Caliber for PRCA, Elegant enough for the AQHA WORLD.
SOLD
---
HEADING/HEELING HORSE
15.2h AQHA 1983 Brown Gelding
Kitaman, Tiny Charger, Depth Charge, Go Man Go, Rocket Bar
are all on his papers.
Lot of speed.
Lot of Rate
Lot of Size
Gentle & Sound
SOLD
---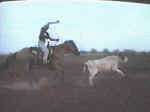 CNFR HEEL/ CALF/ BREAKAWAY HORSE
13 yr. old 14.3H, dun gelding
Extremely quiet and gentle, has been earning a living for a #5 Heeler
CNFR, USTRC Finalist
Great indoors or out.
Has been used as a calf horse and breakaway.
Suitable for youth or novice up to the serious heelers.
Heavy made, nice looking, guaranteed sound.
Scores GREAT, works Every trip.
SOLD
---
FINISHED HEADING HORSE
11 yr.old Lady Bug's Moon topside with doublebred LEO, Joe Reed, King and Wimpy bottomside.
Extremely goodlooking and quiet. Scores great, 15.1H, can run, never flusters, rides in a snaffle no tiedown. Has won multiple buckles and a saddle in teampenning, too.
SOLD!
Congratulations to K. A., Amarillo, Tx, especially on your teampenning wins!
---
Shebac Skipper Lad (by Sturgeon's Zeb)
Wreckless Cowboy
1993 Bay Gelding
Wreckless Avenger (goes to Staunch Avenger TB)

SOLD SOLD SOLD!!!
Cowboy is a great prospect for roping, teampenning or ranch horse. He is a good young gelding and started right. 15H and weighs 1050,well made. Bred to have some gas with an easy disposition. I have been breakaway roping in the round pen on him and doing some dayworking.
---
MISS N CASH (by DASH FOR CASH)

MR MUTUAL FUND
1995 sorrel gelding

BELLE N JACK (by DOC'S JACK SPRAT)

*****SOLD*****

This is an athletic colt that really keeps his hind leg under him, good moving, quick horse. Has had 6 months professional cutting training by one of the top trainers in the industry. He is really versatile and ready to go to work

SOLD
---
Jacks Razor Back (by Two Eyed Jack)
Little Bay
1986 Brown Gelding
Cole Luck (by Anchor Luck)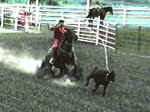 *** SOLD***
Little Bay is quiet in the box, scores good. He has very good speed and a hard stop. Easy to ride and rope off of. Nice tie-down horse, excellent break-away horse. also heels and hazes. Been hauled and won money on in PRCA and Amateur rodeos
SOLD
---
CEE BARS SAM ( by GOOD BYE SAM)

CEE BARS BLUE
1993 Grulla gelding

MY FIRST CASH (by MR BLUE RAIDER)

***SOLD***
A goodlooking prospect who has a mind of gold and color of silver. He is well-started on cattle, he is used on the ranch, has a world of cow and ANYONE can ride him. He has the ability and mind to go to many areas, teampenning, barrels, western pleasure or teamroping. Gentle, quiet, sound and goodlooking coupled with that GRULLA color.
---
HEADING HORSE (below)
Raise Your Glass (by Raise A Native)
"Andy"
1988 Sorrel Gelding
Cardiann (by Cordiman by Tonto Bars Gill)
Andy is a finished Head horse.He has money won in PRCA,Coors Finals,USTRC Finals.16H 1350#. He has alot of speed, scores and rates cattle good. Easy to ride
***SOLD***
Price: $ 10,000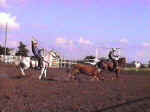 HEEL HORSE (above)
Grade
"Gray"
1985 Gray Gelding

Grade
Gray is gentle for anyone,15H,1100#. Used as a heel horse and practice head and break-away horse. Has heel horse speed. Quiet in the box, does what is asked of him every time.
***SOLD***
---
BLACK USTRC HEADING HORSE
1982 unreg black gelding

This solid, consistent USTRC money-winning Heading Horse
is Super for the #3-#4 Teamropers. He has won over $60,000 for a # 5 Header.
Has won 5 saddles Heading and even one saddle on the Heel end, was the New Mexico Super Looper FTD at Albuquerque, Guthrie FTD, Panhandle Classic FTD.
Scores Super, runs to the hip and will not duck.
Solid, Guaranteed Sound with no blemishes.
Too much horse for a beginner or youth but
Great for the advancing novice Header wanting a winning Heading horse.

SOLD
---