Steer Wrestling
12/9/13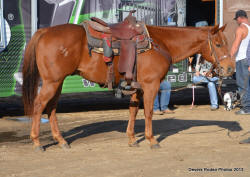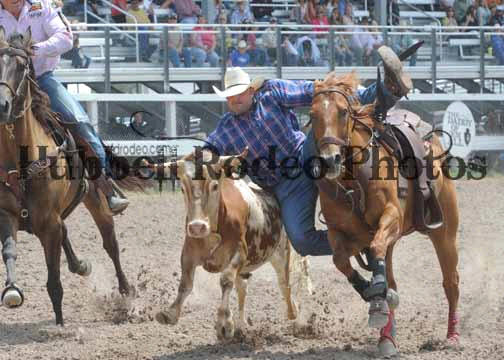 PRCA WINNER AT BIG ONES
1999 15h AQHA gelding
Huge PRCA earnings record
PRCA Circuit Qualifier
Own son of HOT COLOURS
Honest, sound, gentle
Price: $25,000
_________________________________________________________
PRCA & HIGH SCHOOL STATE WINNER
1998 15h sorrel gelding
PRCA & Amateur Rodeo earner
Oklahoma High School Rodeo State Finals Go Round Champion
Super in the box
Great personality
Very gentle, used on ranch too
Suitable to learn on & caliber to get pro checks on
Really nice honest
Knows Barrels & Poles, too
Sound & Goodlooking
SOLD CONGRATS TO THE PRICE FAMILY
FOR GETTING PART OF OUR FAMILY
---
New Videos of Matt & Cody Devers Steerwrestling on Seven at Top 9 Hext Rodeos

Matt Devers

http://www.youtube.com/watch?v=EUrWM4mPHFU
http://www.youtube.com/watch?v=pcxUMtGPuGw
Cody Devers hoolahan
http://www.youtube.com/watch?v=3K9y7I6bDn0
http://www.youtube.com/watch?v=vy0Gw9Fe8Ns
CONGRATULATIONS MATT DEVERS & SEVEN
2011 OHSRA 3rd Short Go
---
Congratulations Cody & Matt Devers, 2011 Oklahoma high School Rodeo Association State Finalists

---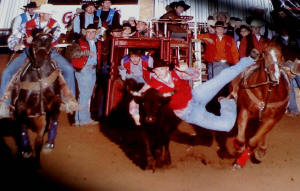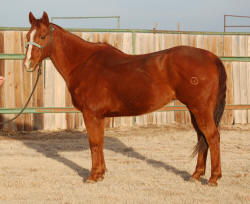 PRICE GREATLY REDUCED FOR QUICK SALE!! Baby is Here!
CHEYENNE WINNER
http://www.youtube.com/watch?v=jzV08p_k7Qc
http://www.youtube.com/watch?v=ThBVQXJyLBI
http://www.youtube.com/watch?v=TuYcaXrTtlM
1991 AQHA sorrel gelding, 15.1H, 1100 lb
Grandson of Dash For Cash & Tinys Gay
Won Cheyenne PRCA Rodeo twice!
PRCA rodeo checks for Denver, Amarillo, Sisters & Elizabeth Or Guymon Pro Tour
Filled current owners PRCA permit & won $35,000 LTE
Won at College rodeos
Prior owner Clayton Morrison
Really fast
Sound
Good natured & kind
Try at Devers Arena
Price: $6500
---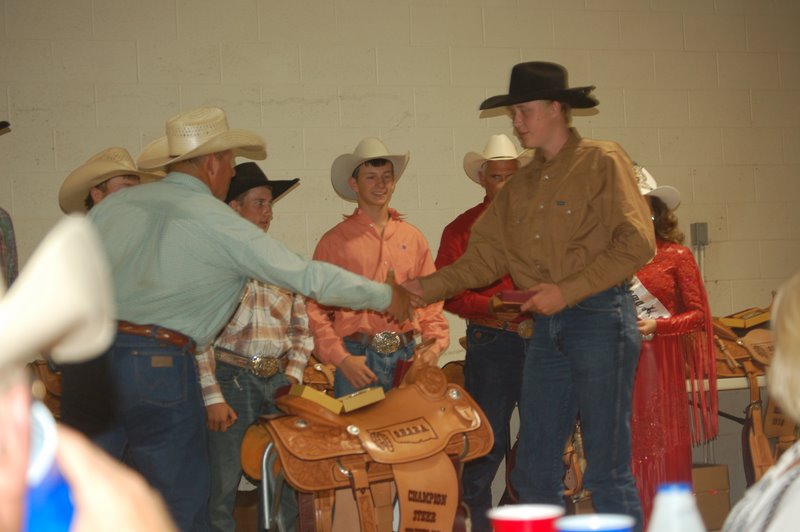 Congratulations Matt Devers winning the Oklahoma HSRA State Finals 1st Go Round!
---
Best Wishes to Popeye & the Christensens in Wyoming
BULLDOGGING HORSE
2014.3H sorrel grade gelding
Started High School boys
Not pretty but cheap & durable
Stays straight
Fairly good in the box, will turn around, no rear
Try at Devers Arena
Email for picture video
Sold
---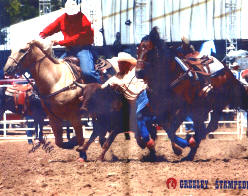 NFR SW HORSE
1987 15H gelding
If you want to win the big ones,
He has already done it!
$500,000 in Lifetime earnings
$100,000 in NFR earnings!
He is GREAT!!
Easy to ride
Honest every trip
Good home a MUST
---
STARTED BULLDOGGING HORSE
9 yr old AQHA 14.1-14.2 sorrel gelding
Real cowy
Doesn't step out
Had 20 head jumped off of him
Ranch used, too
Cinchy & watchy on the ground
Priced accordingly
Try at Devers Arena
Price: $4500
---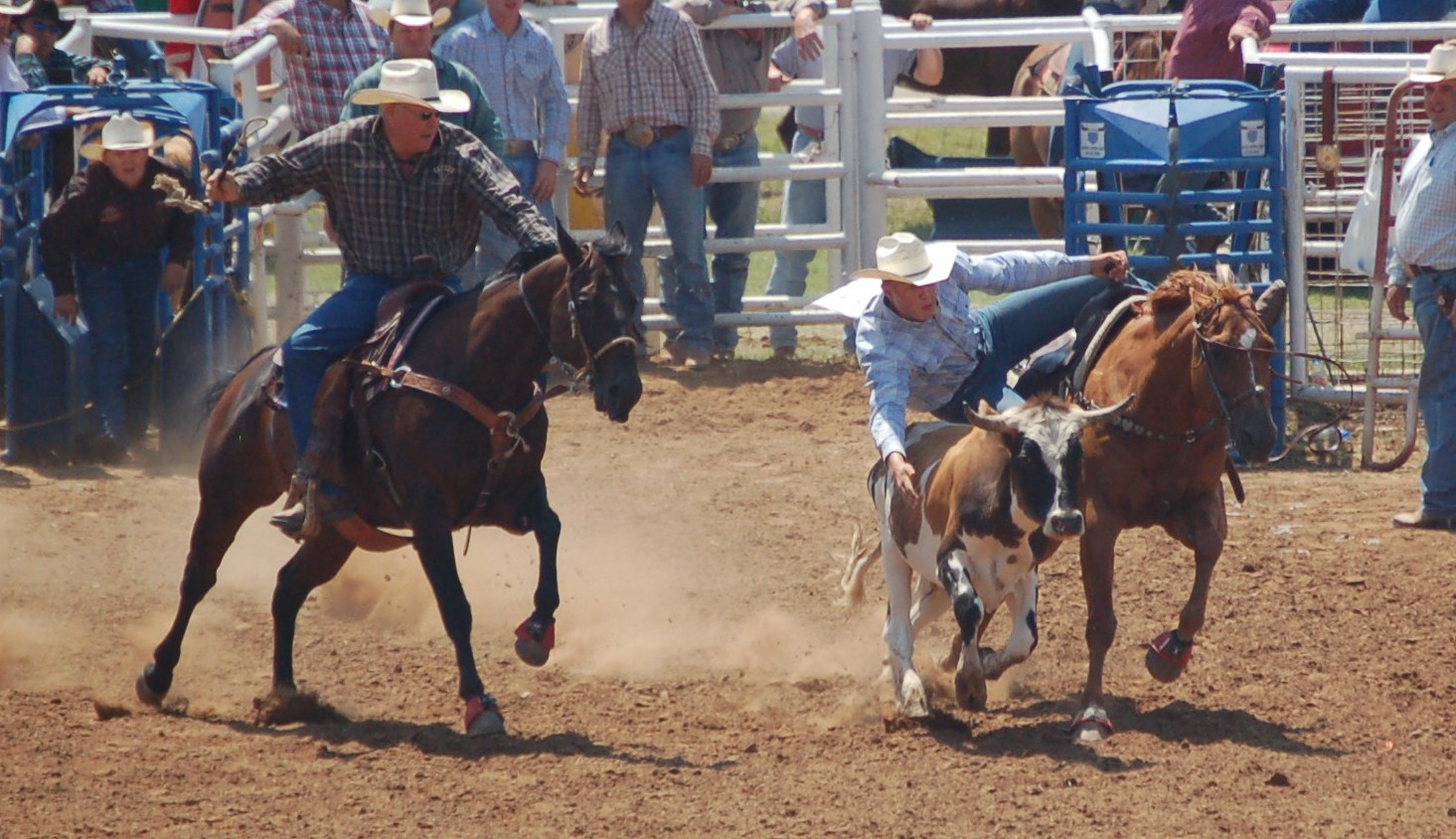 Congratulations sophomore Matt Devers & his new horse Hammer at his first Oklahoma High School Rodeo!
---
OLDER PRCA STEERWRESTLING TEAM
21 & 22 yr old Bulldogging horse & Hazing horse team
Great for beginners
Super for High school & College boys
Try in Oklahoma
SOLD

---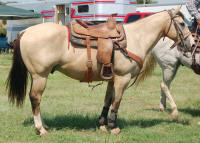 Headed to California!
AMATEUR, COLLEGE & HIGH SCHOOL
12 yr old, 14.3H, 1200 lb dun gelding
Amateur, College & High School rodeo horse
Numerous earnings
Mount horse
Sound
Young
SOLD
---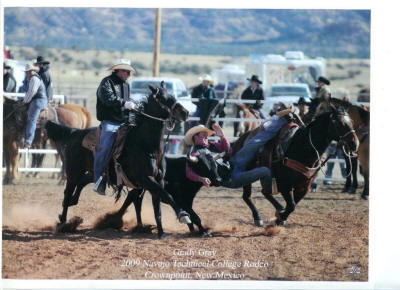 Sabrina and Marty, This picture is Grady Gray at Crown point NM at a college rodeo. This weekend he performed at Silver City, pro show and end up 3rd in the average. He really loves Gator, thank you so much he is a great little horse.
The Gray's
---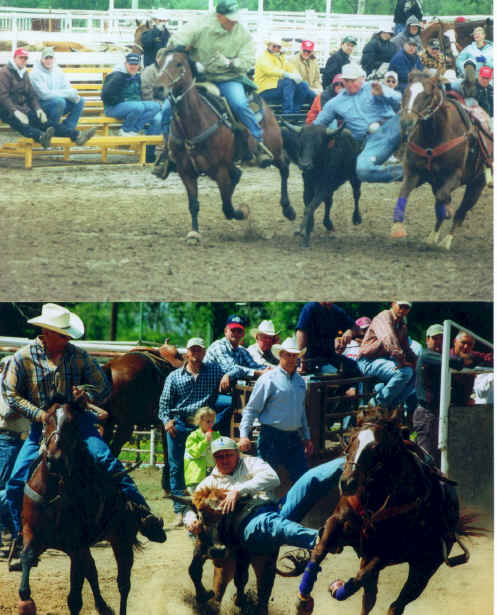 STEERWRESTLING HORSE
12 yrs old, 15H, sorrel AQHA gelding
PRCA earner
Lots of earnings
Easy to ride
Scores good
Good to learn off of
Good natured
Rides good outside, too
Maintenance required
Same owner all his life
Try at Devers Arena
SOLD
---
PRCA SW GELDING
17 yr old 14.3H 1180 AQHA gelding
Scores good
More information coming
Try on AZ
Price:
---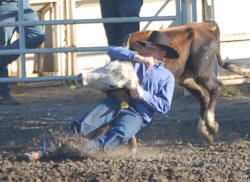 Congratulations Cody Devers KSHSRA WD Emporia, Ks Chutedogging Average Champion
---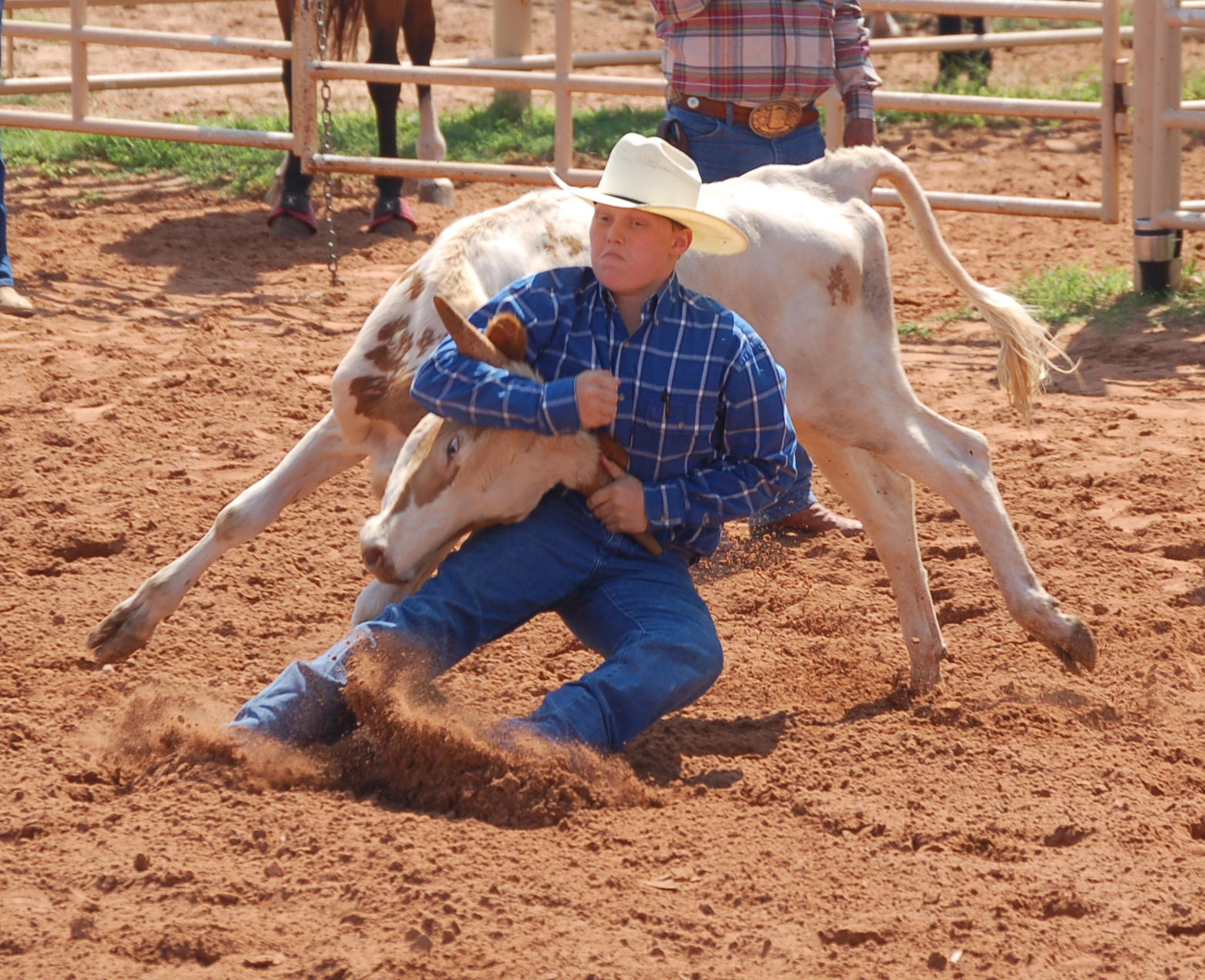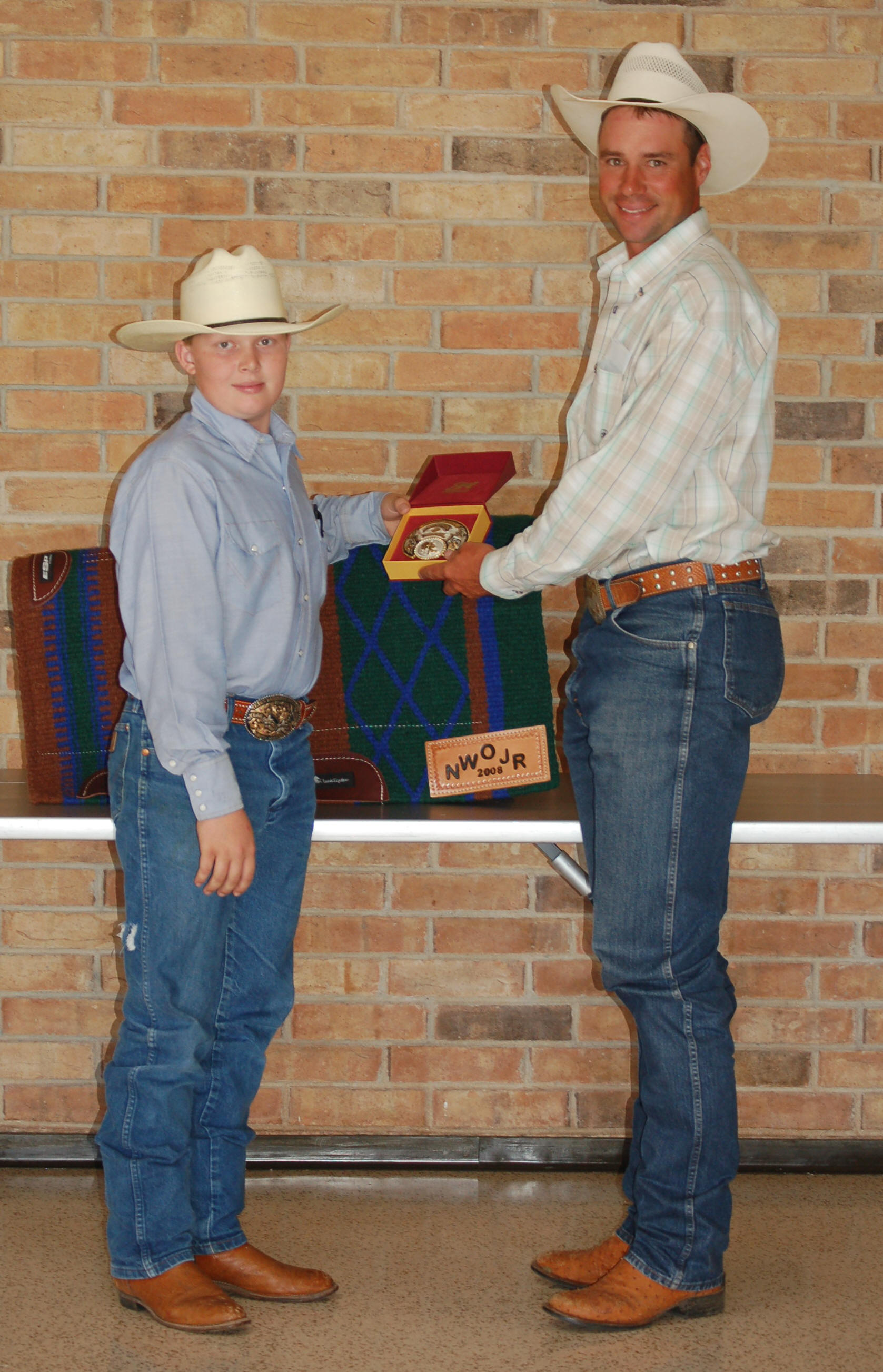 Congratulations Cody Devers, 13 yrs old winning the NWOJRA Finals Fastest Time Buckle
2.2 fastest chute dogging time of all age groups.
---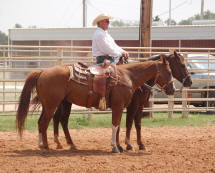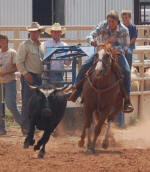 Click on to see a HS boy learning off of him
7 YR OLD SW GELDING
7 yr old, 15.1h 1070 lb AQHA sorrel gelding
Good in the box
Light mouth
Also runs barrels
Hauled TCRA, Oklahoma amateur rodeos
PRCA rodeo
Try in Oklahoma
$10,000
---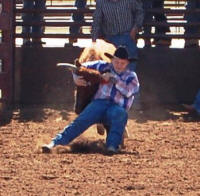 CONGRATULATIONS to our own CODY DEVERS
for winning the THSRA WD Wellington, TX Chutedogging!
********************************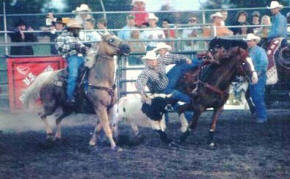 BIG HORSE, LOT OF RUN!
12 yr old, 15+H, sorrel grade gelding
Money winner in PRCA & IPRA
Light mouth
Good in the box
Located in OK
sold
---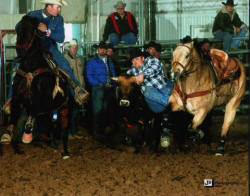 DENVER MONEY WINNER
1994 buckskin gelding 14.1H, grade
Short & Heavy made
Has won in Denver PRCA rodeo
Been to Cheyenne and numerous PRCA rodeos
Located in OK
SOLD
---
Congratulations to Todd Deaton, Blanchard, Ok on his purchase of Rooster.
Look for him and his new grey gelding.
---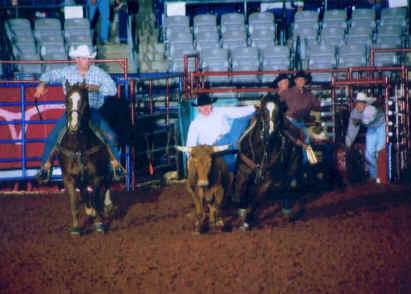 PRCA STEERWRESTLING GELDING
14 yrs old, 14.3H, AQHA bay gelding
Lot of PRCA & IPRA money won on
Very solid
Try at Devers Arena
SOLD
---
D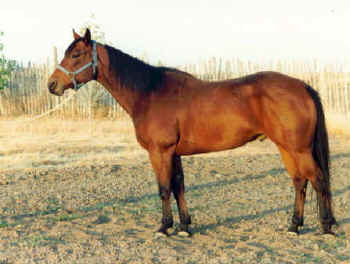 PRCA HAZING HORSE
14.3H, 1075 lb 19 yr old bay gelding
Excellent in the box
Can really run
Good hauler
Also, hauled in Heading & Heeling
Sound & Solid
Try at DEVERS ARENA
SOLD
---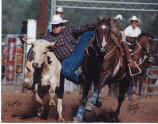 CHEAP BULLDOGGING HORSE
1982 AQHA gelding, 14.3H
He's sound, solid and bullet proof.
Ideal for high school, college or amateur.
Perfect for that calf roper that wants to win some AA points.
Located in Texas.

SOLD
CON032301GKSW
---

Pal/Paint Quarter horse gelding. 16 yrs old, 15 hh, 1200 lbs.
Qualified boy to Oregon HSRA Nationals.
Extremely well mannered and good in the box. He knows his stuff.
He's also great on trails and ranch work.
Works cattle as well as team and calf roping.
Located in Oregon
SOLD
---
CONGRATULATIONS!!!
WILL HENRY, Winslow, AZ at the AZ FINALS, Oct 20-21
He bought Rooster last week and got a check at the Finals the following week.
That is Great!! It will only get BETTER!!

---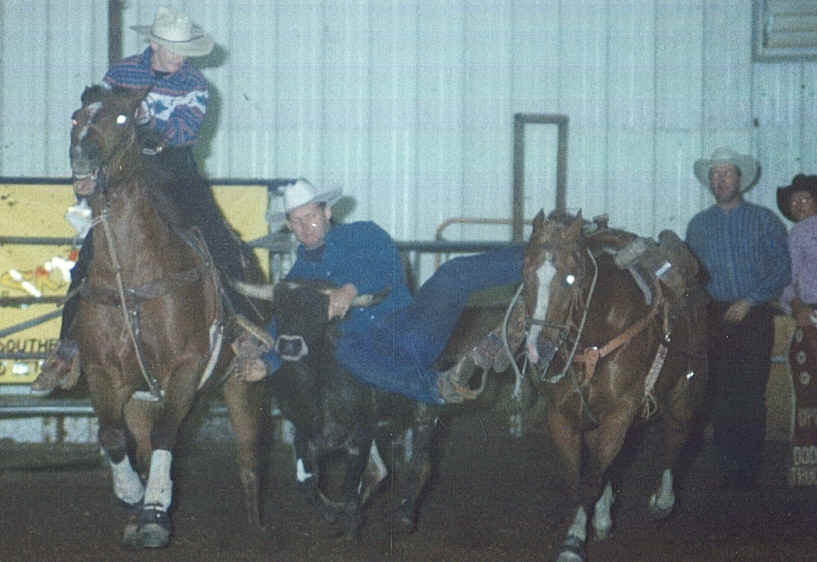 12 yr. old gelding, 15 Hands, 1200 lbs
Quiet in the box and gives a guy a good run every time.
Rodeo ready.

consteerwrBW410-00 SOLD
---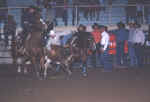 Price reduced for IMMEDIATE SALE!!
PRCA STEERWRESTLING HORSE

11 yr old bay mare
14.1H, 1100 lbs
1998 Texas Circuit Finals
Currently hauling PRCA & UPRA
Guaranteed Sound
Good in the box
Has won over $18,000 in last two years
Scores Great
PRCA checks at numerous Mesquite rodeos,
Weatherford, Pecos, Bryan, Steamboat Springs, etc
SOLD
---
CNFR CHAMPION STEERWRESTLING HORSE

19 yr old Gelding
Proven Champion
Sound
Solid

SOLD


---
SOLID BULLDOGGING GELDING

15 yr old Steerwrestling Gelding
Currently hauled PRCA
Suitable for College/High School

SOLD
---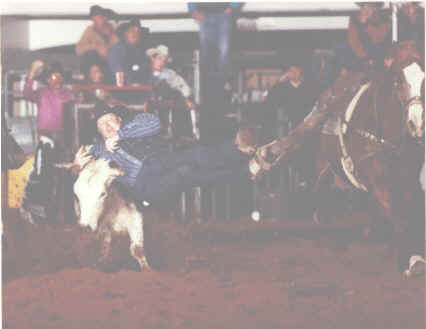 Congratulations to Glen Easterwood, GA on his purchase of Marty's boy.
Continue the winning on Banjo.
We know he has a Good Home
PRCA BULLDOGGING HORSE
(Marty's Own Horse )
Hauled and won in PRCA
NARC Finals 3 yrs
TCRA, KPRA Finals 3 yrs-Top 3
Extremely solid indoors and out
Scores Great, even at Cheyenne!
Can REALLY run.
SOLD

---
CHEAP BULLDOGGING TEAM
Hauled everywhere.
Are aged horses but cheap and
Excellent for Beginner Steerwrestlers.
Hazing Horse and Bulldogging Horse.
Won't last long at this price for TWO HORSES.
Selling Both
SOLD!