RANCH HORSES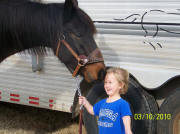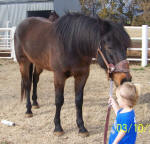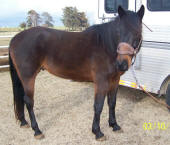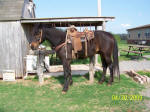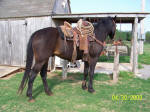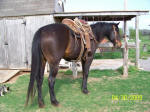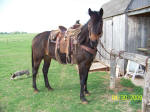 MONSOON HANCOCK
2004 AQHA 15.3H brown gelding
90 professional training
45 days feedlot training
Checked feedlot cattle
Has not been roped on
Super ground ground broke
Sound
Located in Okeene, Oklahoma
Price: $1850
Becky Roberts
openr2@hotmail.com
580-822-5444
---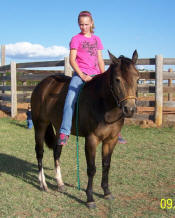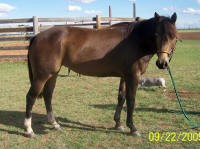 GENTLE RANCH MARE
9 yr old 14.2H grade mare
Rides bareback
Kid broke
2009 NWOJRA Goat tyed in 9-11
Good to shoe
Patterned on barrels & Poles
Drag cattle to the fire
Trail rides well
Located in Okeene, Oklahoma
Price: $2000


Becky Roberts
openr2@hotmail.com
580-822-5444

---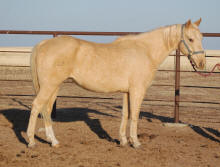 CHEAP & YOUNG
6 yr old, 15H palomino gelding
Rides gentle
Taken in on a trade
Sound
Does crib once in a while
Teeth are good
Good bone
Buy at Devers Arena

SOLD
---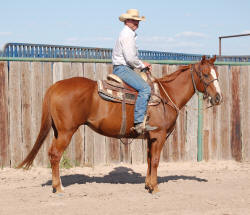 RANCH, HEAD, HEEL, TEAMPENNING
16 yr old 15H AQHA sorrel gelding
Heads, Heels, Teampens, Breakaway & Ranchwork
Very gentle, very broke
Youth suitable
Try at Devers Arena
SOLD
---
GRULLA & GENTLE
2004 Grulla 15.1H grade gelding
Gentle
No hump or buck
Neck reins
Youth ridden
Ranch roped on slightly
Try at Devers Arena
SOLD
---
YOUNG & GENTLE
5 yr old 14.3H paint gelding
3 yrs hard ranch use
No buck, gentle
Good for even older ranchers
Try at DEVERS ARENA
SOLD
---
9 YR OLD GELDING
15H, Heavy made 1075 lb
1/2 Skipper W and 1/2 App
Long tail and well built
Gentle, no buck, no spook
A little on the lazy side
Could easily teampen
Has had some roping
Light mouth and smooth moving
Video available
SOLD

---

WORLD'S LARGEST RANCH HORSE
1720 lb as shown, 16.1H, 6 yr old, AQHA Grey Gelding
Rider shown is 6'4"
STRAIT SILVER & SMOOTH HERMAN bloodlines
No buck, used daily doctoring cattle, pasture roping
Ponies colts, Loads bulls
Big & Gentle
SOLD
---
5 YR OLD AQHA RANCH GELDING
14.1H used by an 11 yr old boy to help doctor
Wheat pasture cattle
Picture shown with teenage rider
Green on neck reining but very quiet
Foundation bloodlines
Little on the lazy side
Short and Wide
SOLD
---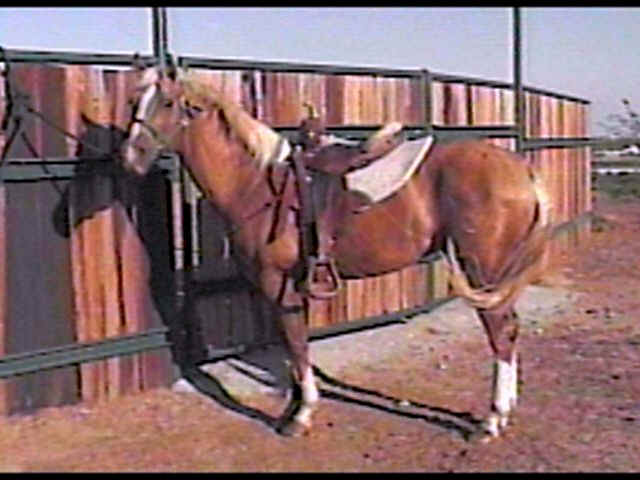 PALOMINO RANCH GELDING
AQHA 1994, 14.2H, heavy-made Palomino gelding
Used to gather wheat pasture cattle
Has been ridden by novice riders, too
Sound and sane
SOLD
---
6YR OLD RANCH GELDING
Cropout paint, no papers
14.3H, 1000 lbs
Used to gather brush cattle,
drag to the fire
Load bulls
Small but tough
Little spooky on ground manners but rides good
light mouth, smooth gait
SOLD
---

CHEYENNE
11 yr old, unreg. Bay Pinto mare
Has been used for pasture work
Trail rides
Has been Roped off of
SOLD
---
GENTLE & BIG, BIG
7 yr old Palomino 15.2H,1275 lb, HEAVY MADE,
Excellent for the novice rider
that needs that Bigger mount for trailriding.
Shown ridden bareback with a halter and 250 lb rider.
Suitable for kids or adults, has been a therapy horse for rehab kids.
Trades of collectible guns considered.
SOLD!!
---
SOLD!!
7 yr old Blue/Red Roan mare,
14.3, extremely quiet for anyone.
Nice walk, trot, lope, whoa and back.
Hauls and clips well.
Ridden by older man, sweet and gentle.
Fine for children or adults.
Lots of trailriding experience.
Has a blue eye but sees fine.