Kid Horses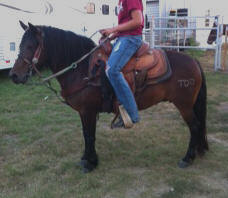 ROPING PONY
12 yr old welsh pony mare
Calf Rope, Ribbon rope, Breakaway, Heel & can head small steers
Started on Barrels, Poles, Straights
Great for 12 & under
TJRA Finals Qualifier
Really broke but does have a big motor
Can really run to hard running cattle
Try in Oklahoma
Price: $6000
---
http://www.youtube.com/watch?v=Dv0bHiz9_Ag
Click on for barrels, poles, tracking a calf video
GREAT BEGINNER PONY
15 yr old, 51" tall dun & white welsh pony mare
Super gentle
Excellent for 3 yr olds and up
Babysitter personality
Does barrels, poles, goats and dummy rope
Wonderful in pasture
A little soft in the front 80% sound
Try at Devers Arena
Priced cheap!
---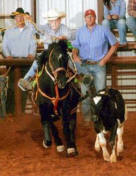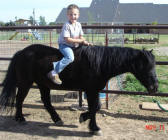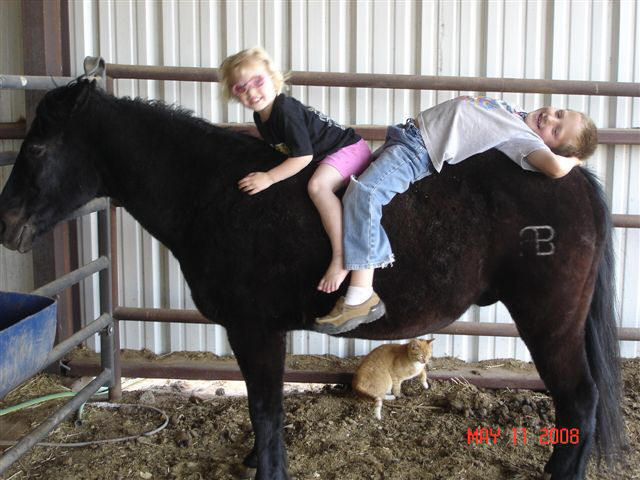 CALF ROPE, BREAKAWAY, BARRELS, POLES, GOATS, HEELS
20 yr old 13.2H black pony gelding
Honest, honest, honest
Gentle for any age
Ridden by 3 yr olds and up
Try at Devers Arena
SOLD
---
PRETTY & SAFE
17 yr old 14.2-14.3 mare
Safe for beginners
Currently ridden by 7 yr old
Barrels & playday events
Pretty and kind
Try in Texas

SOLD
---
QUICK, QUICK, QUICK
9 yr old, tiny grey pony mare
Barrels, Poles, Goat-tying
Tx & Ok Junior Rodeos in the 5 & under age group
Really quick
Best for a step up ready child
Try at DEVERS ARENA
SOLD
---
GENTLE ROPING, BARRELS & RIDING PONY
14 yr old, 13H, bay gelding
Breakaway, Goat-tying, Barrels, Poles, Flags
Honest & Gentle
Super for 3-8 yr olds kids
Hauled to OK & TX Jr Rodeos
Great for beginners
Try at DEVERS ARENA
SOLD
---

PALOMINO & WHITE PONY
6 yr old, 13.2H gelding
Built like a horse
Very broke
Would make an Excellent Pony Clubber
SOLD
---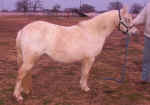 POA

Adorable little mare
Kind & Gentle
Suitable for little ones
Does events, too
SOLD

---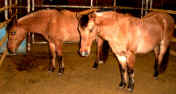 DRIVE & RIDE
8 & 9 full sisters
Drive single or double
Ride suitable for 8 yr olds & up
Will not be sold separately
SOLD
---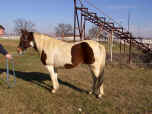 BREAKAWAY PONY
8 yr old Bay & white Tobiano mare
Sweet, smooth moving
Suitable for 8 yr old riders to rope off of
SOLD
---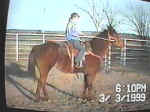 BABYSITTER
15 yr old. 14.2H sorrel gelding,
Has done Calf Roping, Barrels and Poles.
Suitable for even the wee little ones.
Will not go any faster than absolutely made to go.
Brownwood, Tx area
SOLD
---
BlueBonnet
17 yr old, grey mare
13H, gentle for any child
Does Barrels, Poles, Flags
Will take care of anyone,
Definite babysitter
SOLD
---
SADDLE, BUCKLES & TROPHIES WINNER
YOUTH MARE
Perfect for the 12 & under age
Small 14.3, Gentle, 6 yr old
Runs barrels 1-2D, depending on rider
Runs poles in 21's- 22's, Flags, Super in Stakes, too.
Not expensive.
SOLD SOLD SOLD!!
---
BIG & GENTLE PAINT
16H, 1200lb, 8 yr old red roan paint gelding,
gentle for ANYONE and can carry ANY SIZE.
Broke and trained by kids, kind & sweet.
Moves soft.
Some roping.
SOLD

---
GENTLE & BIG, BIG
7 yr old Palomino 15.2H,1275 lb, HEAVY MADE,
Excellent for the novice rider
that needs that Bigger mount for trailriding.
Shown ridden bareback with a halter and 250 lb rider.
Suitable for kids or adults, has been a therapy horse for rehab kids.
Trades of collectible guns considered.
SOLD
---
7 yr old Blue/Red Roan mare,
14.3, extremely quiet for anyone.
Nice walk, trot, lope, whoa and back.
Hauls and clips well.
Ridden by older man, sweet and gentle.
Fine for children or adults.
Lots of trailriding experience.
Has a blue eye but sees fine.
SOLD
---




***SOLD***
Quiet & Gentle for kids and adults.
Picture shown with 4 yr old rider.
Used Heading, Heeling, Playdays & on the Ranch.
Plenty of go for the advanced rider, security for the beginner.
15H, 19-20 yr.old gelding. Extremely smooth moving, very clean legged